One day, I shall come back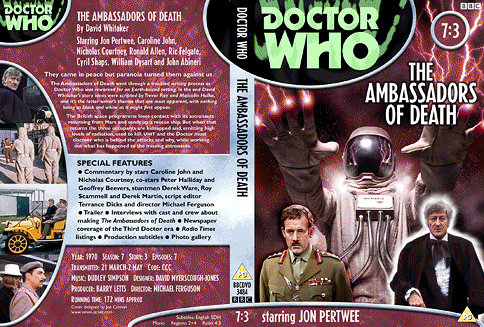 So close to the finishing post, real life got in the way of my completing covers for the last handful of DVDs. Rather frustrating that my circumstances changed just before the range came to an end -- a year or two later and I'd have finished them. But that's not to say they will never be done. As much as anything I want my own shelf to be uniform, so as soon as time permits I still hope to produce covers for those releases listed below.
Even when I have covered everything, I'm not sure there's much of a market for replacement covers these days, now the excitement of regularly collecting the releases has worn off. But I'll keep my covers available here for those who might want to download them, or simply to view some alternative artwork. Thanks to everyone who has visited the site and appreciated the covers, and especially to those who have wrapped their own DVDs in them - you, as much as I, keep alive my desire to complete the last ones one day soon.
And now the Doctor Who DVD range is complete, my book The Classic Doctor Who DVD Compendium makes the perfect companion. It's a celebration of a unique set of releases, cataloguing every disc and every extra, all fully indexed so you can easily find any item you want to watch and get the most from your collection.
Still to come
The Aztecs revisited
The Moonbase
The Enemy of the World
The Web of Fear
The Claws of Axos revisited
The Green Death revisited
The Ark in Space revisited